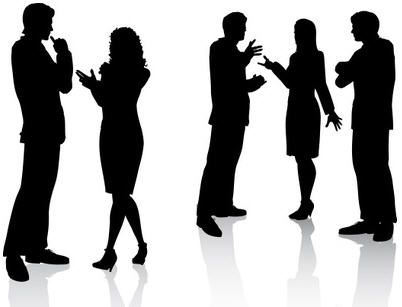 Recommendations from clients to others is one of the most effective marketing techniques around. Clients trust other clients. To encourage this, you'll want clients to feel comfortable recommending you.
Here are some tips to help:
1. Ask clients, not just about how they liked your video, but about how it makes their lives better. How does it make them feel? Take the time you need to do this. These conversations and stories are the key. When you ask about their feelings or passions, they'll turn on and tell you a lot.
2. Encourage shared experiences.
Working together on a video project can help create a bond with your client. Working with the client planning, scripting, shooting and editing is often memorable. That experience can take on a life of its own that can last for years. Creating these kinds of shared experiences is ideal for fostering word of mouth. Create special events and online group experiences that encourage your clients to come together and talk about their passions and your business's role in them.
3. Be Client-Centric With Your Videos.
People share videos and information about themselves including companies they work with. When you upload a video to Facebook, YouTube or other social media, invite your clients to link to and share these videos. Naturally, you need to clear this with the client beforehand. And while this may not be appropriate for all paid videos you produce, sharing your videos is something that can only help. Talk to your clients about social media and sharing the video you produced for them.
Being client-centric lays the ground work for word of mouth marketing. Get to know them as people. When you can begin to think like them, you can encourage them to tell others about your services. They say some 90% of word of mouth happens offline, but you can still influence it with social media. Just don't put all your time into social media. Get on the phone and talk to your clients. Meet with them.
And most importantly, always ask clients directly for referrals. "Do you know anyone who might find my video services useful?"