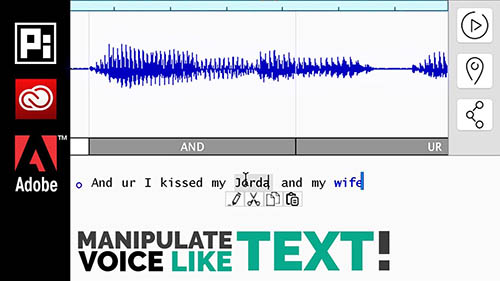 Two years ago Adobe demonstrated a program that can edit speech just like you can edit text, but it can also add new speech. The program is called VoCo. It ingests speech, breaks it down to basic elements and then creates new words and sentences from scratch. So you can take a speech by an actor, politician, or anyone. From that speech you can create words and sentences the person never said.
This could be a boon for automated dialogue replacement (ADR) in movies. You wouldn't have to bring the actors back to re-record dialogue. Instead you could just type the words you want. But this technology also has scary possibilities.
That's probably why Adobe has never released Voco and may never release it. The Adobe Legal team might well have have killed the project to avoid big legal liabilities.
This video from Adobe MAX 2016 shows what it can do.