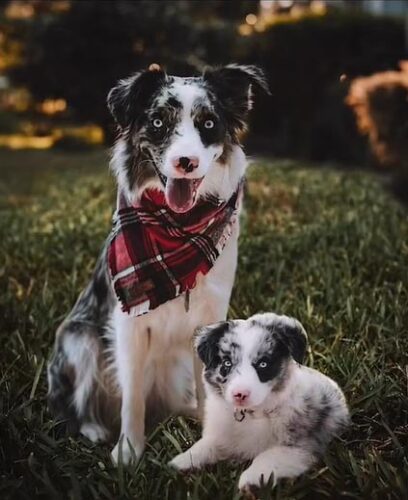 Mandy Helwege made over $100,000 in the first six months of 2022 by Photoshopping pet pictures. She started a business called Seeing Double Edits. She would Photoshop an image of a dog next to an older image of that same dog as a puppy. This was started as a little side hustle on Instagram. It made $4000 last year. Until her Tik Tok video went viral. Then Mandy quit her sales job and as of June she has made over $100,000 this year. She now books jobs in advance and charges a minimum of $125 for each image. She creates five new Photoshop art pieces every day.
Every month Helwege opens up 160 to 185 new slots of bookings for the following month. She consistently sells these out in less than two minutes. Needless to say this is a lot to manage. The business was overwhelming at first. Her low prices make her stand out against other Instagram art businesses. Her business is a small portion of the overall online art market, which was worth $13.3 billion in 2021, according to a recent report from investment bank UBS and art show company Art Basel. She puts in a lot of hours and has now hired a helper. She does the booking through her web site. Mandy says she makes $45 to $50 per hour for her work and does not want to raise her rates right now.
It all started when she started her Great Dane's Instagram account with a Photoshopped picture of her own pet. People she knew flocked to it which started a following on Instagram. She used to take orders on there on Instagram, but when her popularity grew dramatically, it was time for a commercial web site with GoDaddy which takes 2.3% plus 30 cents of every sale. In the beginning some people would not pay for all the work she put into an image. That's when she started a reservation system on her web site.