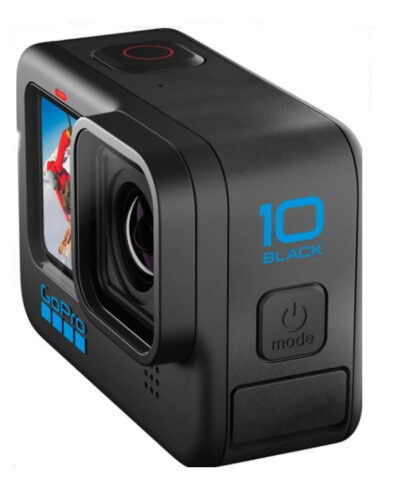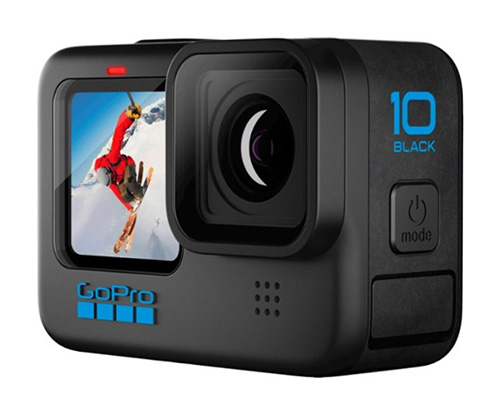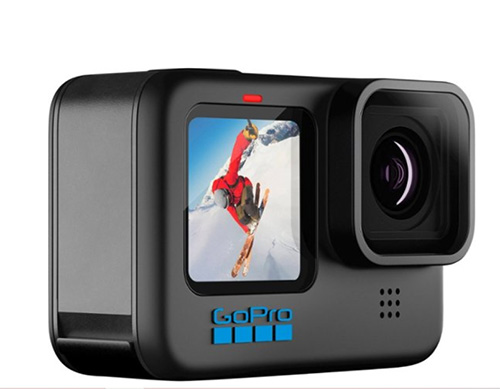 Video quality and stabilization have improved greatly. Including a free GoPro subscription makes this camera a great choice with one exception as we explain below.
The Hero 10 Black can record video at twice the frame rates – 5.3K at 60 fps or 4K at 120 fps. The Hero 9 Black can only record at 4K/60 fps. The Hero 10 Black takes higher resolution 23-megapixel photos compared to only 20-megapixel shots on the Hero 9 Black. The image quality for both videos and photos has been tuned and yields better details, more natural colors and less artificial sharpening. Stabilization is also improved with the "HyperSmooth 4.0" in-camera stabilization smoothing out footage even more with in-camera horizon line correction.
Compared to the Hero 9 Black, the Hero 10 Black creates better looking video – better contrast, less noise in the images, and there is less of the over detailed look of the Hero 9 Black. White balance and the stabilization are both better. This action camera also does better in low-light than its predecessor. These improvements are from the new GP2 processor. This processor makes every thing work faster including the touch screen and starting and stopping recording.
High Dynamic Range (HDR) photographs are disappointing, but that is not the reason to buy this camera. The camera uses the same battery as the Hero 9 Black. It just goes through them about twice as fast so you will probably want to get more batteries. The highest video resolution is 5.3K/60fps.
The Go Pro Subscription is included free when you buy Hero 10 Black for $399. This includes cloud storage at full-res and auto-uploads. You also get up to 50 percent discounts on products at GoPro.com, free camera replacements with no questions asked. The subscription normally $50/year is quite a bargain.
Overheating
One major issue reported by two independent YouTubers is that the camera will overheat after just recording around 20 minutes worth of shooting. Hopefully the company will fix this with a firmware upgrade. But I would check this before you buy. Work Arounds: One YouTuber suggests shooting at a lower frame rate and resolution to prevent overheating as well as using a newer SD card as recommended by Go Pro. Some of the older cards do overheat. He also suggests shooting 5 minute rather than 20 minute clips.