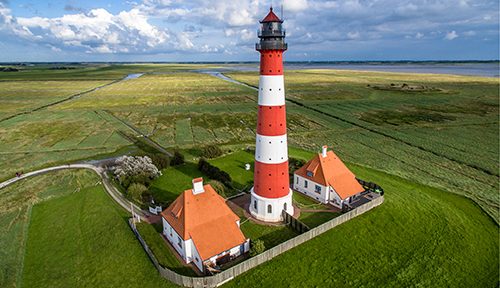 In 2023, you won't be able to fly most drones in the US without broadcasting your location. The F.A.A. (Federal Aviation Administration) has just issued a major change to the US Drone law. Starting in 2023, drones may be required to broadcast their drone location ID all the time. Every new mass-produced drone weighing over 0.55 pounds (0.25kg) must broadcast the location and ID of the drone. And this will apply to existing drones as well as new ones.
It applies to all drones even those that are flown just for fun or indoors. You will need to retrofit your existing drone with a new broadcast module. Or you can fly it in a specially designated drone flying zone called "FAA-Recognized Identification Area," These areas do not exist yet. Drone manufacturers will be given wide latitude in the specs of the drone location ID. DJI drones and many others already connect to smartphones so this requirement may be an easy change.
Many drones today are under the .55 pound weight limit so buyers don't have to legally register them with the FAA. With the new regs it is likely that even more drones will be built to stay under this weight limit. The FAA compares the drone location ID to a car license plate. And this does make sense because unlike a car license plate a visual ID on a drone would be impossible to read.
The law will apply to privately owned drones as well as rental drones.
Some Good News
For professional, licensed drone operators, there is some good news in additional new rules that go into effect in 2023. The FAA will allow you to fly drones over people, at night, and in some cases even over moving vehicles. Here is the FAA's Executive Summary on Flying Over People. Here is the full text of the FAA Remote ID Rule.