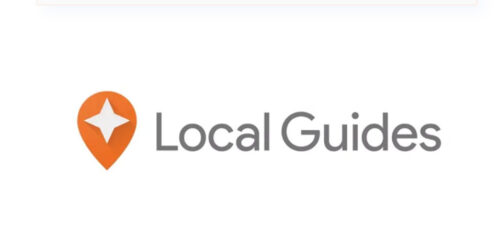 Here's an email I received recently from Google Maps.
Hi Hal
People are noticing the place you modified
You changed the location of Tipsy Seagull Dockside Pub (seasonal), which has now been seen over 300,000 times. Thanks for making such a valuable edit to the map.
The Tipsy Seagull is a fun pub on a barge next to a marina, but Google Maps showed it in the wrong place. So I sent them a correction. Google likes that I am making their service more helpful.
If you own a business, you really should register it with Google Business. Then solicit reviews from your customers. You will find that this becomes a significant source of sales. It is for me and my transfer business.
Being a Google Local Guide is different, but it can only help your visibility and trust. Since I have asked many of my customers to give me reviews on Google Reviews, it is only right that I give good reviews to small businesses I appreciate.
For instance there's an electronics repair guy in Newport, RI who has become an essential resource for me. His old sign is still up "VCR Repair" although most of his work is with a wide variety of old electronics. He can't do much with most VCRs as there are no parts available. "What piece of junk have you bought me today?" he asks. And then he nearly always can fix it. He does not have a web site, but I gave him a 5 Star Google Review. His business shows up on yelp and yellow pages which I am sure he did not initiate. His only advertising is that "VCR Repair" sign in his window. Anytime I am grateful to a local business, I give them a good Google review. It is certainly in my interest to help their business and it is a good thing to do.
Google Local Guides are also known as Google Guides. Being a guides allows you to add reviews and other content in exchange for "points" and various perks ranging from storage space to clothing. The Google Local Guide community has become popular. I am just one of some 120 million local guides from over 24,000 cities and towns.
Becoming a Google Local Guide is simple. Sign up through your Google account and choose your location. There are a number of advantages to being a Google Guide including some perks and discounts. But they are not that compelling. Some people complain that you should get paid for this work. And they have a point. However, I do like helping my suppliers and a good review does that.
One advantage to doing this work is the visibility it gives you. When I write a review, my name and photo are attached to it. While I don't believe you can use your business name, promoting your first name is not a bad thing. After you make so many reviews, Google will give you a short blurb about you and your reviews. Bottom line: This is not going to do a lot for your business, but it is a good way to thank your suppliers and it makes Google Maps more helpful. I use Google Maps a lot so I have an interest in making it more accurate for myself and others. Even if I am not paid for the work.