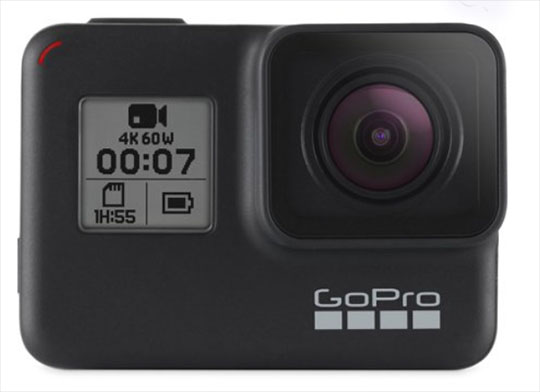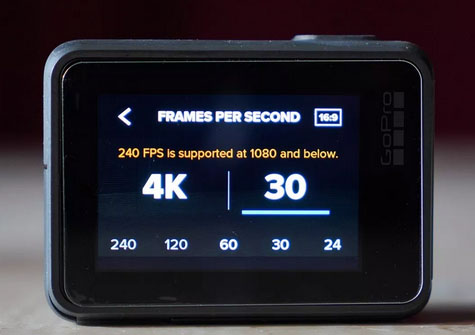 The GoPro Hero7 Black shoots 4K/60p video. And it now has great image stabilization. GoPro has added native live-streaming so you can live stream to Facebook without third-party tools. You can use WiFi or cellular service to run a 720p live stream on Facebook. YouTube and other platforms are not yet enabled. The Hero 7 has come a long way from their earlier cams like the GoPro Hero 3.
This action cam, GoPro Hero7 Black, has the same form Factor as the Hero 5 and 6. In fact it looks exactly like the Hero 5 and 6. It uses the same batteries. So all of the GoPro cages or batteries you might have invested in can be used in the Hero 7.
HyperSmooth which adds gimbal-like stabilization to video footage. GoPro claims they have the best in-camera video stabilization on the market. And this may be true. It is exceptionally good stabilization.
TimeWarp video is what they call their timelapse capabilities. It is very stable and can record at different speeds including 2x, 5x, 10x, 15x, and 30x. The stability makes it ideal for time-lapsing movement such as driving, hiking, or biking.
A major negative is the GoPro Hero7 Black is its touchscreen. It is greatly improved, but it is not very responsive. The two other buttons are not much better.
Lots of cameras compete with the GoPro Hero 7 Black, but its image stabilization is so good it has no real competition. See it on Amazon.