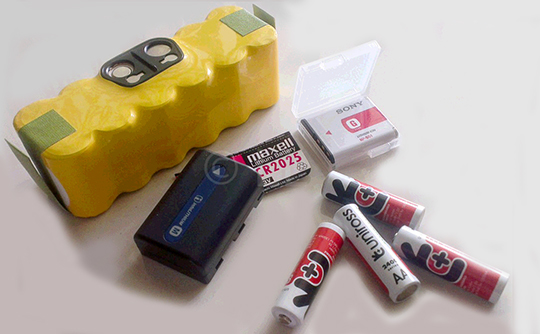 The airlines naturally worry about battery leakage, fire or explosion. Bad enough on land, but potentially disastrous on an airplane. Last year, the FAA said that lithium-ion batteries were sparking airplane fires once every 10 days on average.
The International Air Transport Association is now instructing its 300 airline members to restrict lithium-powered smart bags. "Baggage with removable installed Lithium batteries ("smart luggage") must be carried as carry-on baggage or the battery must be removed," the IATA said. "With the battery removed, the bag can be checked-in. If the battery cannot be removed, the bag is forbidden for carriage."
You must consider a number of other issues when filming outside the US. See Shooting Abroad: Know The In's and Out's Before Leaving The Runway.
Airline Regulations for Batteries
There are also new airline regulations for batteries, specifically for transporting any lithium batteries. In general the Transportation Security Administration (TSA) says that if your batteries are installed in devices, your luggage may be checked-in as usual. However, batteries that are left on their own without proper packing are not allowed on the flights. The regulations vary from airline to airline depending on locations. So you will want to check your airlines before assuming anything about packing camera gear.
You can travel with lithium-ion battery cells, but there are certain specifications. Lithium-ion battery cells are packaged in a hard plastic case, which makes them safe and easy to carry. They come in 4 types of Watt Hours: 95Wh, 130Wh, 160Wh, and 190Wh. For International flights, you can only carry 95Wh batteries on all airlines in check-in luggage as well as carry-on.
Within the US, the TSA allows passengers to carry batteries with up to 160Wh capacity to be carried in carry-on luggage. You may carry on an unlimited number of batteries less than 100Wh, in a protected case/pouch to prevent short circuit of terminals. A battery of 160Wh or less installed in equipment, may be allowable if the total weight is less than 11 Lbs. But no spare batteries may be in checked baggage. Batteries larger than 100Wh batteries (up to 160Wh) are limited to only 2 per person, carried on.
If you are flying with equipment that uses Lithium batteries, it is very important that you check your airline before flight time.
Here's an exchange I found on the SouthWest Air Forum:
Lithium batteries – 3.7 volt

I wish to travel with 13 GoPro camcorders that I professionally use to video horse trial events.
I will check-in a tripod but carry on-board the 13 GoPros and their attached Lithium batteries – 11.1volts 2000MaH, as well as a 7 lbs ENG type camcorder.
Any chance I'd able to travel with the above equipment ?
I do not mind applying for the Global Entry process.
Re: Lithium batteries – 3.7 volt

You have to travel with them in your carry on. If they are loose the contacts must be covered. You are allowed two batteries each with a max of 160 wH.
You gave a voltage rating of 3.7 volts output. Look for the capacity in mAh. Divide that mAh by 1,000 and then multiply the result by 3.7, the answer will give you your wH which must not be above 160 mH.
For more information on airline regulations for batteries, see FAA – Batteries Carried by Airline Passengers.