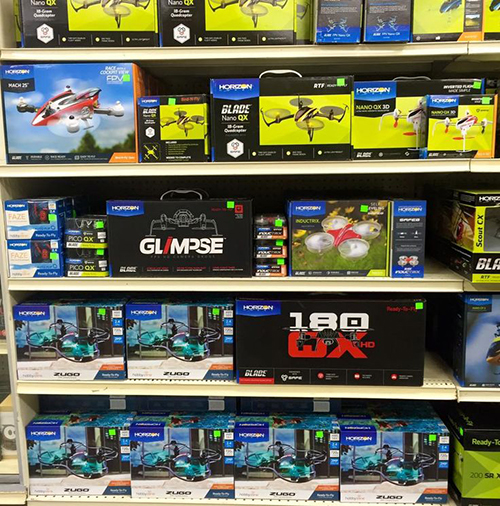 Who said you can't get drones with cameras under one hundred dollars?
See all the drones with cameras under one hundred dollars you can get on Amazon.
A Variety of Drones with Cameras Under One Hundred Dollars
You'll be surprised at the variety of quadcopters with HD cameras for under $100. There's one from Syma for $40 that is pretty impressive and has high reviews. Time Magazine says the Syma X5C offers a great experience.
There's also the tiny EACHINE E10C Mini Quadcopter With 2.0MP Camera Remote Control Nano Quadcopter for $31.00.
Get a live video feed from the Goldenwide MJX X401H for just $59.99 (why don't they just say 60 bucks?)
The BoToys Cheerson CX-10C is only $22.00 and yet it can make 4-way 360 degree flips. Like most it has LEDs for night flight.
These drones are cheap, easy to fly, and a whole lot of fun. There is no easier way to get into aerial videography.
But even if you never use the camera, you'll love flying a drone. I used to fly radio-controlled helicopters, but they were much more difficult to keep in the sky. Quadcopters are so much better. And easy!
Disclosure: This link pays me a small commission when you make a purchase through it. But this does not cost you a cent more.