Itinerant Filmmaking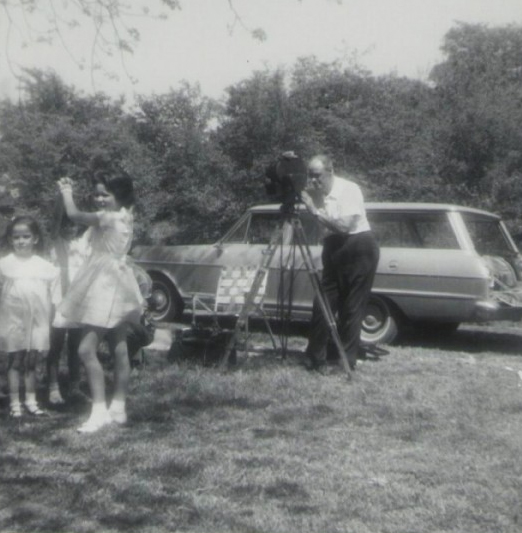 In the 1930s Texas-born filmmaker Melton Barker began to mass produce a short formula film that would star neighborhood kids which he charged their parents for. Barker would repeat this same script in numerous towns changing only the child actors. It was called "The Kidnappers Foil." It was about a band of kids who outsmart two sleeping criminal. The kids then perform a series of song-and-dance routines.
It was a scam aimed at the unrealistic dreams of parents who believed their children could be stars no matter whether they had any talent. He continued the game for nearly 40 years. You can see some of the films at his web site. You can read more in the New York Times story The Legacy of a Camera-Toting Huckster.
Not all itinerant filmmakers were selling such shady ideas. Back in my New York documentary days we knew a filmmaker who made travel films, much like the old travelogues you'd see on weekend television. These were made on spec before the Internet. When he finished a film, he would book a local library, do some local advertising and sell tickets. These were silent films as sound cost a lot more to do. So he took his projector to the library or other venue then show the film while he did a live narration. His audience loved it. Then he'd take his projector, film reels and advertising materials and move on to the next town.
His travel films often featured more obscure corners of the planet. I'd bet an enterprising producer could do the same thing to day. People do it online as in the films you can watch through iTunes, Amazon, NetFlix, etc. But there's something to be said to actually being with a live audience and interacting with them.
Filmmakers are doing similar things today such as Sam Green whose film 'Utopia in Four Movements" can only be seen live. He narrates onstage, while a soundtrack and lyrical score are also performed live. Read about Sam Green's film.
Incredible Movi Stabilizer, Game Changer?
The MōVI M10 is produced by Freefly Systems of Seattle WA. The device is a digital, 3-axis, gyro-stabilized camera gimbal. People are calling it a game changer, but it is just now in production. The device weighs less than 3 and a half pounds and can be operated solo, or with the help of a second operator.
It is an amazing stabilizer, but there's a catch – it's $15,000. A second, smaller version called the M5 is planned to sell for $7,500.
What about this invention 3 years ago by Adam Sidman?
Video Growing as Print Newspapers Decline
The NY Times, like nearly all newspapers is shrinking. A great many are already out of business. Jill Abramson, the executive editor of the NY Times recently sent this memo to her staff.
It says that the Times is shrinking its staff by offering many staffers buyout packages. At least this is better than laying people off. Rick Berke, currently an assistant managing editor, will now focus on video, an area the company has been trying to expand. Video is becoming an even bigger part of our news report. She goes on to say that video is deepening our ways of telling stories.
If you check out the home page of the NY Times, you will notice more video stories and although it is not clearly obvious, there are probably fewer print stories. I'm glad to see that video is growing in a good way. Video journalists typically shoot, edit and often presents their own stories. The times currently employs 12 video journalist most who come from a television and documentary background. As of 2005 the BBC has more than 600 of its staff trained as video journalists. I am both an avid newspaper reader as well as a video producer so this trend is bittersweet.
Apps for Filmmaking Android and iOS
Android Apps For Filmmakers
SL DigiSlate





A slate(clapboard) intended for use in professional film productions. Designed for anyone that needs a digital slate for their production. $9.99
Available from SL DigiSlate on Google Play
---
SL Director's Viewfinder
This app is designed for directors and DP's to block out and stage shots. $9.99 Available from
SL Director's Viewfinder on Google Play
---
DSLR Controller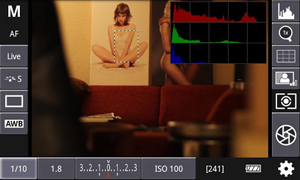 DSLR Controller is the first and only app that allows you to fully control your Canon EOS DSLR from your Android device with only a USB cable. No computer or laptop required. $7.73 DSLR Controller on Google Play



---
Photo Tools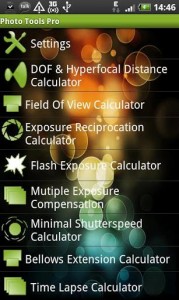 Includes: – DOF & Hyperfocal Distance Calculator, – Field Of View Calculator, – Time Lapse Calculator, – Timer, – Light Meter (using Camera & EXIF) and a ton more. Free
Photo Tools on Google Play
---
iOS Apps For Filmmakers
Shot Lister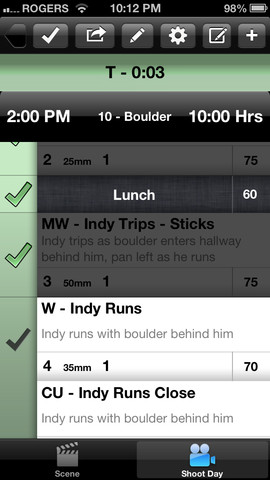 Shot Lister can work from pre-production to the minute by minute decisions on set. It's designed to deliver a solution that can build, organize, schedule and share shot lists digitally. $13.99
Shot Lister at iTunes Store



---
VisualDOF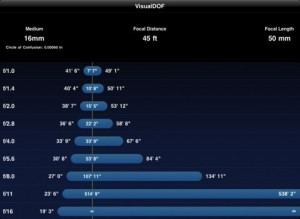 Calculate and compare the depth of field of various f-stops at a glance. $4.99
VisualDOF at iTunes Store
---
MovieSlate® (Clapperboard & Shot Log)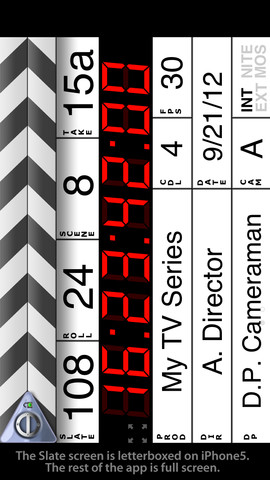 All-in-one digital slate, clapper board, shot log, and notepad $24.99
MovieSlate at iTunes Store
---
Director's Viewfinder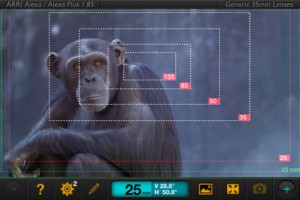 Works in much the same way as a traditional directors viewfinder but more accurately and with loads more features. Perfect for location scouting or making storyboards. Camera formats included.$29.99
Director's Viewfinder at iTunes



---
Easy Way To Create 360 Degree Animations Of Products
Using just a smartphone, laptop or standard camera, you can easily make interactive animations like those below.
Hover cursor over image and slide left or right
The subject can be a tabletop product, a person, or a car. The product can be rotated on a turntable or the camera can walk around the subject shooting as you go. If shooting a person, the app will even cue you to turn. All it takes is a smart phone (laptop or standard camera) and an easy-to-use app called YouSpin.
Download the free version for the
iPhone/iPadat iTunes.
Or
Android at the Google Play Store.
The lite version works great. If you want to do this as a business service, you may want the pro version. Both use the new HTML5 standards. As you probably know, HTML5 is the future of mobile browsing because it's powerful and lightweight. Flash is on its way out.
The video below describes the process more.
You'll want to take 8 or more shots. The more shots you take, the smoother the rotation. After you shoot, the photos are assembled almost instantly and then you can upload to your account at YouSpin or Facebook. From there you can embed the interactive 360 image into web pages.
You can also do panoramas with the Youspin app, in fact you can do 360 photography of anything.
Produce A Superbowl Doritos Ad and Win $1,000,000
Can you produce a very funny, action-packed or just awesome 30-second spot in the next couple weeks? If so, you could win a million bucks. But don't delay. The deadline is one second before noon CT, Nov. 16, 2012. Your ad must be exactly 30 seconds and not use any copyrighted material or have been published elsewhere. Read the complete rules here. To enter, you must go to the official page on Facebook Click on the DORITOS Crash the Super Bowl Application. Agree to and allow the app. You're allowed a total of ten submissions. There are prizes for $1,000,000, $600,000, $400,000 and five $25,000. The winner will also get to work with Michael Bay who directed Transformers.
Black Magic Cinema Camera – First Look
One of the first to receive a shipped camera is Rick Young. In this video, he shoots and explains the features as he goes.As he says, you can use just about any lens with the right adapter, but the Canon EF glass works right away, including auto focus and auto iris. Rick also explains how to easily work with the crop factor.
By taking us through the menus, he shows how easy the camera is work with. Not only is it simple, but there's a nice big hi-res built-in monitor to work with. None of the menus have too many layers like many other cameras.
Rick is shooting and demonstrating the camera without reading the manual. That's a good sign.
One thing Rick didn't address is whether you can handhold this camera. Hand-holding a camera is not something I recommend you do often, but sometimes it's the only way to get the shot. I did see on the B&H site there's a hand-holding rig available, but it keeps all the weight out front.
I know that no has said this was a documentary camera. It's always been touted as ideal for low budget features and commercials. I can imagine a rig that has weights and keeps the weight of the entire unit more on your shoulder rather than out in front where your arms will tire sooner. Since there's no view finder, you couldn't put your eye up against the monitor. So maybe you shouldn't even think of it as a possible doc camera. What do you think?
Blackmagic Design Cinema Camera with 2.5K Image Sensor Under 3 Grand*
*Expected availability: August 30 2012, Lens not included.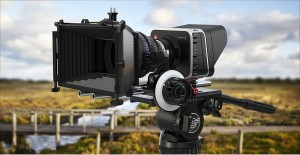 At the 2012 NAB Show, the Blackmagic Design company announced the Blackmagic Cinema Camera, featuring interchangeable EF mount lenses. The 2.5K sensor allows enough oversampling for clean 1080p or 2K output. The sensor also offers a dynamic range of 13 stops! It captures to conventional PC 2.5″ SSD drives. (5 hours of video fits on a single 480GB SSD.) Record uncompressed RAW DNG, Apple ProRes or Avid DNxHD lossy formats. Most functions are available through the touchscreen display. The camera allows easy metadata entry. These features are remarkable because of the low price of this camera. You get a feature film look for the cost of a DV camera. Summary of specs:
2.5K Image Sensor
Captures 12-bit RAW, ProRes and DNxHD Formats
13 Stops of Dynamic Range
Frame Rates 23.98, 24, 25, 29.97, 30p
EF and ZE Lens Mount
LCD Touchscreen with Metadata Entry
SDI Video Output and Thunderbolt Port
Mic/Line Audio Inputs
Records to Removable SSD Drives (240GB is about $200)
Includes DaVinci Resolve and UltraScope
Uses standard connections for audio, batteries, headphones, Lanc remote control, and high speed Thunderbolt port for Apple computer capture.
Having thirteen stops of dynamic ranges means the detail in both shadows and highlights is preserved. So indoor shots that include a window can now be used with proper exposure for both the indoor subject and the exterior through the window. The RAW image can be color graded with the included DaVinci color grading software.
Entering Metadata is done through the LCD touchscreen. It displays a slate where you can enter shot number, search tags, scene number, time code and more. The shot number and other data can be set to increment automatically. Metadata speeds up the entire process of editing and keeps it much better organized.
DaVinci Resolve
DaVinci's color correctors have been a standard for Hollywood color correction since the 1980s. The DaVinci company was acquired by Black Magic Design in 2009. DaVinci Resolve is normally $1500, but with the Cinema Camera, it is included free.
The Digital Bolex camera has many comparisons to the Blackmagic Cinema Camera. The Digital Bolex is also a 2K RAW Digital Cinema camera for $3K. And it is also slated to be available August, 2012. Which camera is first may not be the most important factor as those who recall the BetaMax/VHS wars of decades past.
This is the beginning of an entirely new generation of amazing video cameras. You that Sony, Panasonic, Canon and JVC will be working on competing cameras as well. But with these two cameras in our immediate future, one must ask if the DSLR is endangered?
DSLRs and High Dynamic Range Imaging (HDRI)
This was filmed using two Canon 5D mark II DSLRs, each capturing the exact same subject via a beam splitter. The cameras are set so one records the subject overexposed, the other underexposed. After the footage has been recorded, a variety of HDR processing tools are used to to combine the video from the two cameras, yielding the clips you see above.
This can also be done with one camera such as Canon T2I with Magic Lantern.
High dynamic range imaging (HDRI) is a way to achieve a much higher contrast ratio (the range of values between light and dark areas) than normal photo techniques can typically achieve. The goal of HDRI is not to create an unnatural image, but one that accurately records the wide dynamic range of maximum black and the whitest white that occurs in one image.
For instance an image can have extreme contrast differences, but most photo and video technology cannot record these extreme differences. If you exposed for the darkest areas, you would over-expose the highlights and vice versa. Choosing what to expose properly and what to let go – ether under or overexpose is a judgement call of the photographer and is an important element of the art of photography. It applies equally to cinematography and videography.
If you took one photograph and exposed for the darkest areas and then from the same vantage point you took more photos and exposed for the lighter areas and selectively superimposed these photos into one image, you would get an image with remarkable dynamic range. So instead of allowing the windows to "blow out" or overexpose while keeping the room properly exposed, you can do both. This was the old way of doing this by combining the different shots in Photoshop or another program after the fact.
Taking different exposures with differing f-stops is called bracketing and is a time-tested technique in photography. Instead of taking three separate photos, each exposing for a different light value, today's DSLRs can do this automatically. By taking just one shot, the camera will automatically take several different shots at different exposures.
Is it cheating? Well, perhaps in the same way that auto focus and auto iris are also cheating, not to mention all the other auto functions in today's cameras. It's really just another tool at your disposal.
Video
While most video camcorders cannot process multiple images for each frame, the Red camera and Arriflex have both been working on digital sensors that can capture HDR video. The operator can choose 1 to 3 stops an additional contrast range. This gives them lots more options in post for beautiful images.
In the more affordable arena, DSLRs can capture multiple images per frame if the rate is much less than 30 frames per second. Time lapse video fits that bill because it has typical frame rates of 1 frame per second and less.
As TV sets are now featuring enhanced dynamic range, it won't be long before TV and other video applications will find it commonplace.
The Wal-Martization of Video Production
There are a number of companies that purport to "produce" very low-cost business videos by using inexperienced producers who audition their talents on the Internet and only deal with the business client after a contract has been made. Some of those companies include:
http://www.studionow.com
http://www.turnhere.com/
http://www.geobeats.com/
http://www.lightswitch.com/
Not surprisingly, the videos are pretty lightweight. GeoBeats videos seem to be made entirely of still photos edited into videos with stock music and weak narration. Some are better than others, but it's obvious that these types of videos are produced very quickly and by-the-numbers.
For a couple hundred dollars, it's an easy sell to businesses. They may be thinking they are ahead of the game, but I like to look at the number of views a video has had. If only 50 people have seen it in six months, it's pretty much worthless. And that kind of number is not uncommon in these cheapie videos.
At least they are not (yet) trying to outsource the production to China. These videos are shot at the business owner's location so they require a local videographer. Young and inexperienced videographers get experience from this work and very small paychecks, but this makes it harder for real production companies to compete. That's how business works many will say.
Wal-Mart does have positives: Great efficiency in buying and low prices, more choices for the consumer, employment for poor people who want to work. But don't forget the negatives. Many Mom & Pop stores are forced out of business. Wal-Mart wages and benefits are very low. No one knows your name when you walk into the store. The charm and sense of community of small-town businesses is lost. Economists says that overall Wal-Mart helps the national economy, but I'm not sure it's worth the cost. Wal-Mart is one of the largest private employers in the world.
What's your opinion of this type of video production company?
Older Posts »
Oak Tree Press | 875 State Road Unit 11 #143 | Westport, MA 02790 | Voice: (401) 253 2800 | Fax: (401) 396-9132

© 1997 - 2013 Oak Tree Press. All rights reserved.